On a bike like in a car – Platinet presents a backpack with LED direction indicators
Sunny weather and high temperatures make it more and more often we choose a bike instead of a car. Unfortunately, many cyclists are constantly forgetting about the safety of themselves and other road users. In response to this problem, the Polish company Platinet presented a backpack with LED lighting, which also works as a turn signal.
Bicycle lighting is exposed to the discharge of the battery, and in addition (in the case of rear lighting) the user can not see if the lamp is on and working properly. Twisting signaling is also not perfect – it does not guarantee that other road users notice it, it is easy to do it wrong (hand exposed at a wrong angle or too short signaling), and additionally requires a complete detachment of the hand from the steering wheel.
Platonet PTO156LED is a response to this inconveniences, whose task is to facilitate safe driving for the cyclist. It's a fully functional 42 liter backpack with a specially secured laptop space and 9 other functional compartments.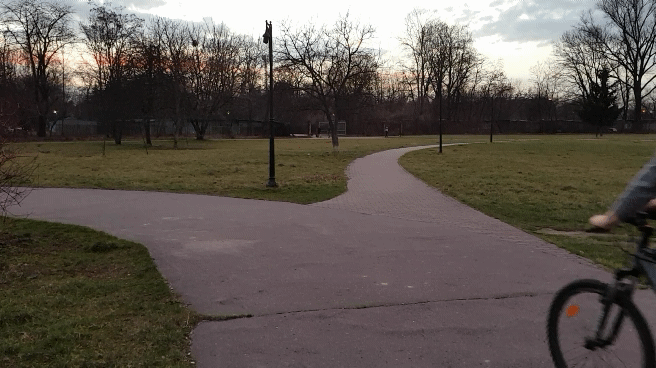 On the front of the backpack are placed LEDs, which are visible only after activating them. They allow displaying a moving animation indicating the direction of the cyclist – forward, right, left, as well as a warning triangle informing about the danger on the road. This solution focuses the attention of other traffic participants much more than displaying static highlighted arrows.
The lighting control is controlled by a wireless remote control, to which the manufacturer attaches a handlebar grip. The remote control can be removed from the holder at any time and taken with you – it is an instant action thanks to the combination of both elements with a strong magnet. The controller uses a microUSB port, thanks to which after discharging the battery we will charge it in the same way as a smartphone.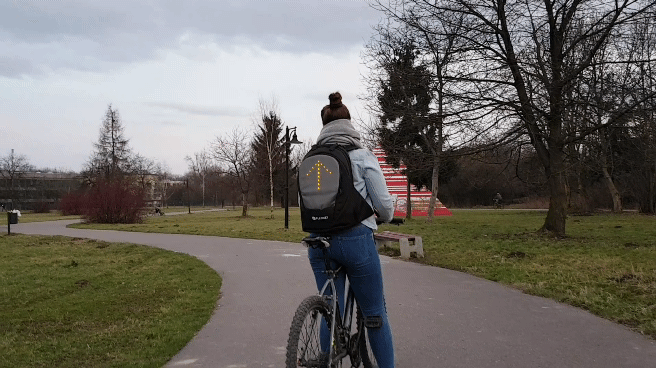 The PTO156LED backpack has been equipped with a built-in battery, however, the user can connect up to three additional powerbanks.The backpack has two USB ports, thanks to which we can load handheld devices such as a smartphone and a sports camera.
The suggested retail price is PLN 299 gross. Like all other Platinet products, the PTO156LED backpack is also covered by a 24-month warranty in Poland. The product is available in the official online store of the manufacturer.
About Platinet
Platinet is an international and dynamically developing company from the consumer electronics, data carriers, wireless technologies, mobile devices and computer accessories. The company was founded in 2001, and currently its offices are located in the most strategic places in the world: Shenzhen in China, New York in the United States and in the European headquarters in Krakow.